Welcome to our Year 1 class page.  Here you will find information about our classroom routines and a few snapshots of the wonderful things we do in Year 1.  There are two Year one classes – 1G and 1S.  Mrs Gorman teaches 1G and Miss Scott teaches 1S.
Our Classrooms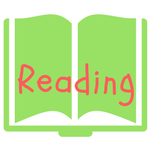 Reading in Year One
We bring our reading books into school every day and our book gets changed once a week.  An adult should listen to us read every night at home as part of our homework and comment in our home reading journal .
Homework in Year One
All children in Year 1 will receive a homework book. Each week this book will contain spelling, handwriting and maths homework. Homework books will be given out on a Friday and must be returned by the following Wednesday. Children are responsible for looking after this book, parents feel free to comment about how your children are completing the homework.
PE Days in Year One
Mrs's Gormans class have PE on a Wednesday and a Thursday.  Miss Scott's class have PE on a Monday and a Wednesday.  However we should bring our PE kits in every Monday morning and leave them in school all week as we may do activities at other times during the week.
Curriculum Overview
We have lots of fun in Year 1 and enjoy learning a wide range of topics.  If you would like to find out more about what we are learning click on the link below:
Learning In Year One
Check out some of our photographs of the fun activities we did in Year One last year!
Check back soon to see what we've been up to!
Here we are using lots of different resources to make and see how 10 can be made.
Here we are sequencing the story 'Knuffle Bunny' independently.